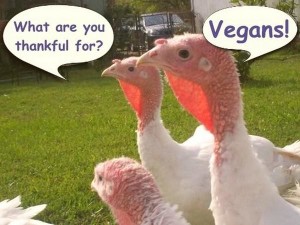 Thanksgiving has always been our favorite holiday.
First, we'd like to thank everyone who shared their recipes with us.  There are some really wonderful sounding dishes here.  We hope you find this compilation of Vegan Thanksgiving Recipes of value when you're planning your Thanksgiving Feast!
We'd also like to thank the nice people at vegsource.com for their photo of thankful turkeys...
Main Dishes
Side Dishes
Desserts
Beverages
Enjoy!