Vegan Eating Trumps Eating Locally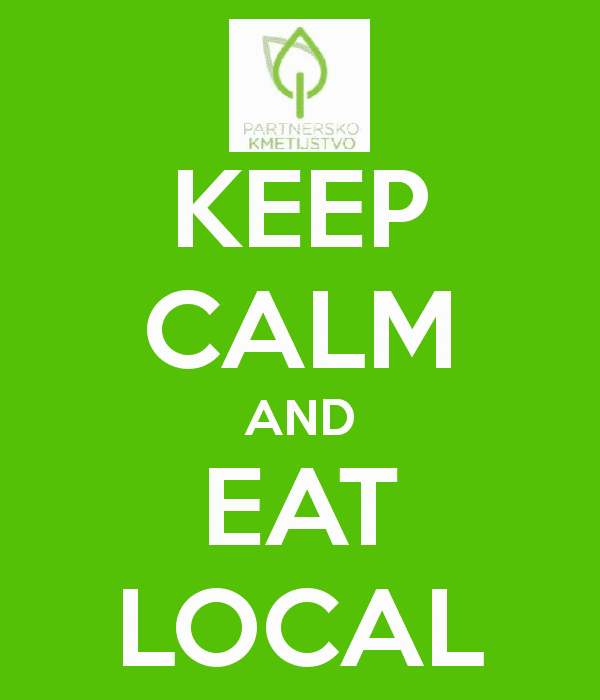 Happy Earth Day, a tiny bit early. In the interests of promoting green, I thought I 'd share with you this study I found. Researchers at Carnegie Mellon University did a comprehensive study of the carbon footprint of food. Apparently the push to "eat local" isn't as impactful to the environment as eating lower on the food chain.
Food travelled an average of 1640 km in its final trip to the grocery store, out of total of 6760 km on the road for the raw ingredients. But some foods log more kilometres than others. Red meat averaged 20,400 km – just 1800 of those from final delivery.

Accounting for greenhouse gas emissions made those contrasts even starker. Final delivery "food-miles" make up just 1% of the greenhouse emissions of red meat, and 11% for fruits and vegetables.

To drive his point home, Weber calculated that a completely local diet would reduce a household's greenhouse emissions by an amount equivalent to driving a car 1600 km fewer per year. He assumed the car travels 10.6 km per litre of petrol (25 mpg). Switching from red meat to veggies just one day per week would spare 1860 km of driving.

Source: New Scientist Magazine
This is contrary to what a lot of people have been talking about lately. Jane's been reading Barbara Kingsolver's Animal, Vegetable, Miracle: A Year of Food Life
, in which Ms. Kingsolver details her family's experiment of living off the land for a year, and supplementing only with foods they buy directly from farmers markets and other local sources. Ms. Kingsolver promotes the economic, social, and health benefits of putting local foods at the center of a family diet.
And while I agree with the concept of eating locally in general, the Carnegie Mellon study validates Jane's choice of sautéed tofu and veggies followed by a non-local dessert of cut up pineapple, mango, and blackberries for dinner tonight. The 11% of additional food miles added to the greenhouse emissions of these fruits, since they're not local, doesn't even compare to what I've saved by not eating meat!
— If you haven't signed our petition to Oprah asking her to do a piece on factory farming, please consider doing so. We can all work together to make a difference.
---