25 Vegan Brownie Recipes
(from Wikipedia) A brownie — vegan or otherwise — is a square baked dessert. It is a cross between a cake and a soft cookie in texture and comes in a variety of forms. They can be made without anything aside from the essential ingredients, but nuts (usually walnuts) and chocolate chips are commonly added to make them more substantial.
Everyone loves brownies. Well, not everyone… my mother-in-law isn't crazy about them. She is originally from Germany and likes German cookies. Every year at Christmas, she makes a variety of German cookies, like Linzer tarts. She complains that the only dessert that people in America make are brownies.
Me, I love brownies. Brownies are probably my favorite dessert. My mother-in-law is right, everyone makes brownies. Do a search on the internet for Brownie recipe, you'll find millions.
I've found 25 incredible, delectable, awesome vegan brownie recipes. These 25 brownies are not in any particular order… That is, #25 is no better or no worse than #1… Actually, #25 is my favorite of the bunch.
#1 Easy Vegan Brownies – bakedbyanintrovert.com
When you're craving chocolate brownies, you must make this Easy Vegan Brownies Recipe. They are thick and cake-like with loads of chocolate flavor.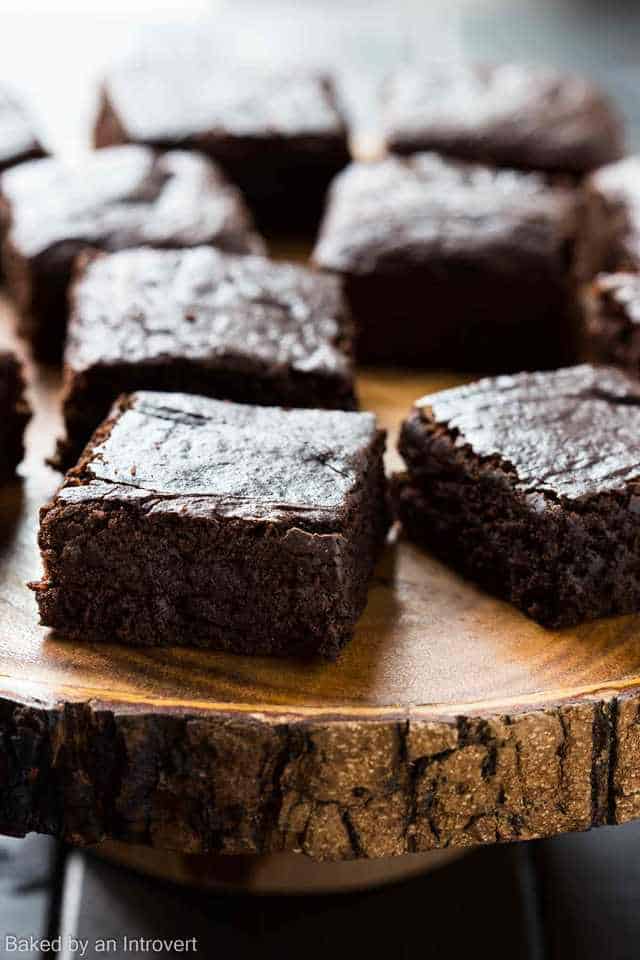 #2 Vegan Brownies –  gimmesomeoven.com
These are a huge hit.
#3 Berry Cheesecake Brownies – yupitsvegan.com
Cashew cream cheese and cherries make this one scrumptious.
#4 Peanut Butter Swirl Black Bean Brownies – connoisseurusveg.com
I love peanut butter. I love black beans. Yum!
#5 Zucchini Fudgy Brownies – thevegan8.com
Zucchini bread, move over. There's a new sherrif in town.
#6 Triple Layered Ooey Gooey Oreo Brownies – myvibrantkitchen.com
London-based Alex thinks her brownies are called Slutty Brownies here in the states. I don't care what you call 'em, I just want to devour them.
#7 Ultimate Unbaked Brownies – chocolatecoveredkatie.com
Katie says, "Brownies are my Kryptonite." I think these ooey-gooey, melty, chocolatey unbaked brownies are pretty darn Super, man.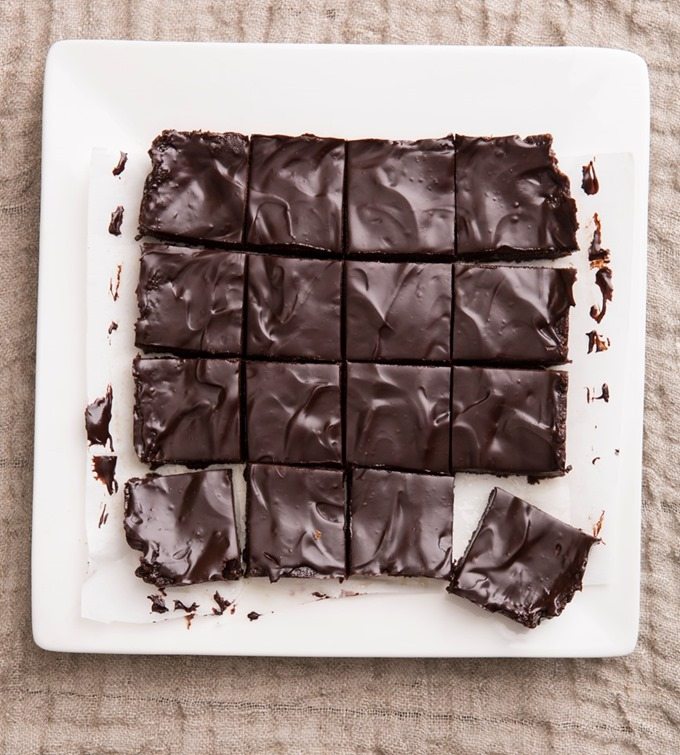 #8 Midnight Mint Mocha Brownies – sweetlikecocoa.com
What a better way to combine mocha and mint than brownies!
#9 Caramel Brownies – beamingbanana.com
Rich, fudgy brownies swirled with silky sweet caramel. You'd never know these vegan caramel brownies are healthy, gluten free, and sweetened only with dates!
#10 Flourless Black Bean Avocado Brownies – ambitiouskitchen.com
Healthy vegan avocado brownies made with black beans instead of flour, and avocado instead of butter or oil! You're going to love these fudgy chocolate-packed vegan and gluten free treats.
#11 Tahini Brownies – veganheaven.org
Who would put tahini in a brownie? Sina from Vegan Heaven, that's who. These incredibly fudgy, moist, and so chocolatey brownies have tahini baked right in, making them healthier than most other brownies.
#12 Fudgy Cocoa Brownies – carveyourcraving.com
If you like your brownies: fudgy, crinkled top, gooey and chewy, tender enough but not cake like packed with nuts, then your search for a perfect vegan brownie is over. (The recipe includes both traditional and vegan options, so read it carefully.)
#13 Dark Chocolate Salted Caramel Brownies – cottercrunch.com
One bowl vegan desserts like these double dark chocolate salted caramel brownies are an easy dessert recipe.
#14 Brownie Petit Fours – nirvanacakery.com
Your guests will certainly be impressed… you will be too!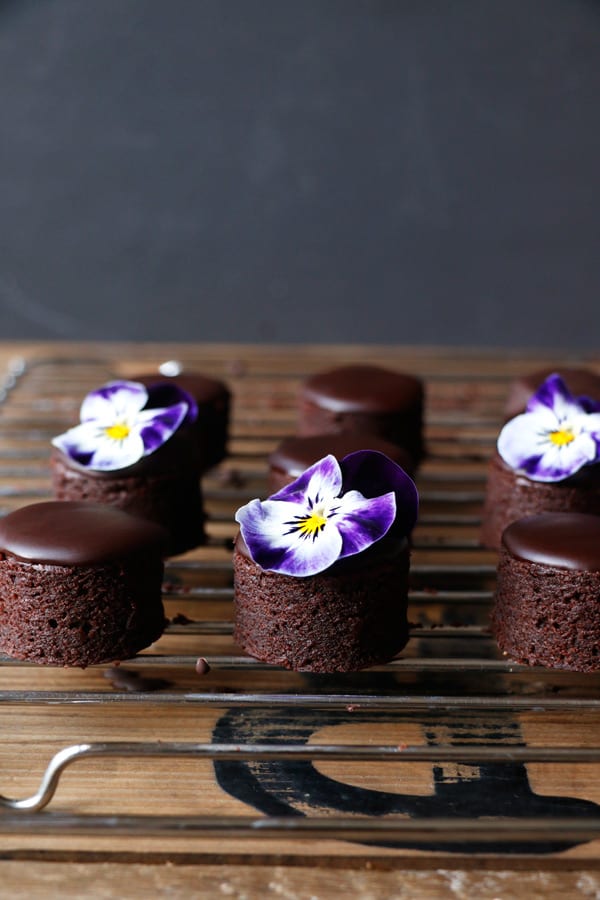 #15 Christmas Brownies – carveyourcraving.com
While they look ready for Christmas, you can enjoy them year-round.
#16 Fava Bean Brownies – foodwithoutregrets.com
Enjoy these with a nice Chianti.
#17 Double Chocolate Pecan Brownies – beamingbaker.com
Demeter, the Beaming Baker writes, "I could tell ya I whipped up these … brownies as a way to celebrate …  eat the entire pan in my sweats whilst watching the entirety of Lost … read like four romance novels…  guilty pleasures are never a good sign, are they?"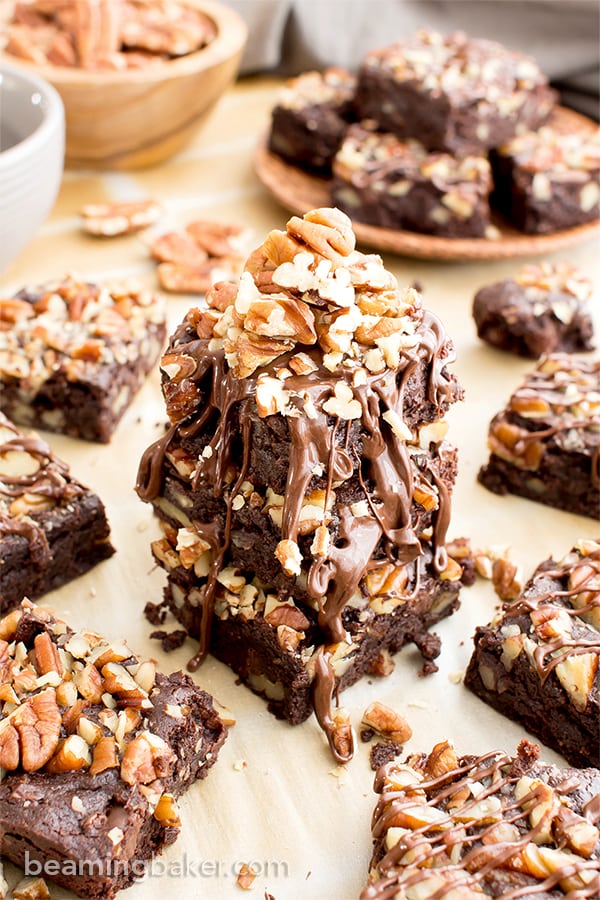 #18 Three Ingredient Flourless Brownies – thebigmansworld.com
Listen to the Big Man. "Never judge a brownie by its cover." These three-ingredient flourless brownies took a few tries to get right.
#19 Chocolate and Purple Sweet Potato Frosting Brownies – lawsofbliss.com
Purple is the new brownie.
#20 Fudgy Brownies – petiteallergytreats.com
These brownies have the ultimate level of fudgy gooeyness you'd find in any traditional brownie.
#21 Skillet Lentil Brownies – emilieeats.com
No one will guess that lentils are hiding in this Vegan Skillet Brownie! It's rich, fudgy, and perfect with a scoop of vegan ice cream.
#22 Gooey Brownies with Almond Butter Frosting – thisrawsomeveganlife.com
The best thing about this recipe is how gooey it is.
#23 Grasshopper Brownies – thefitcookie.com
The colors got brighter the longer the frosting sits.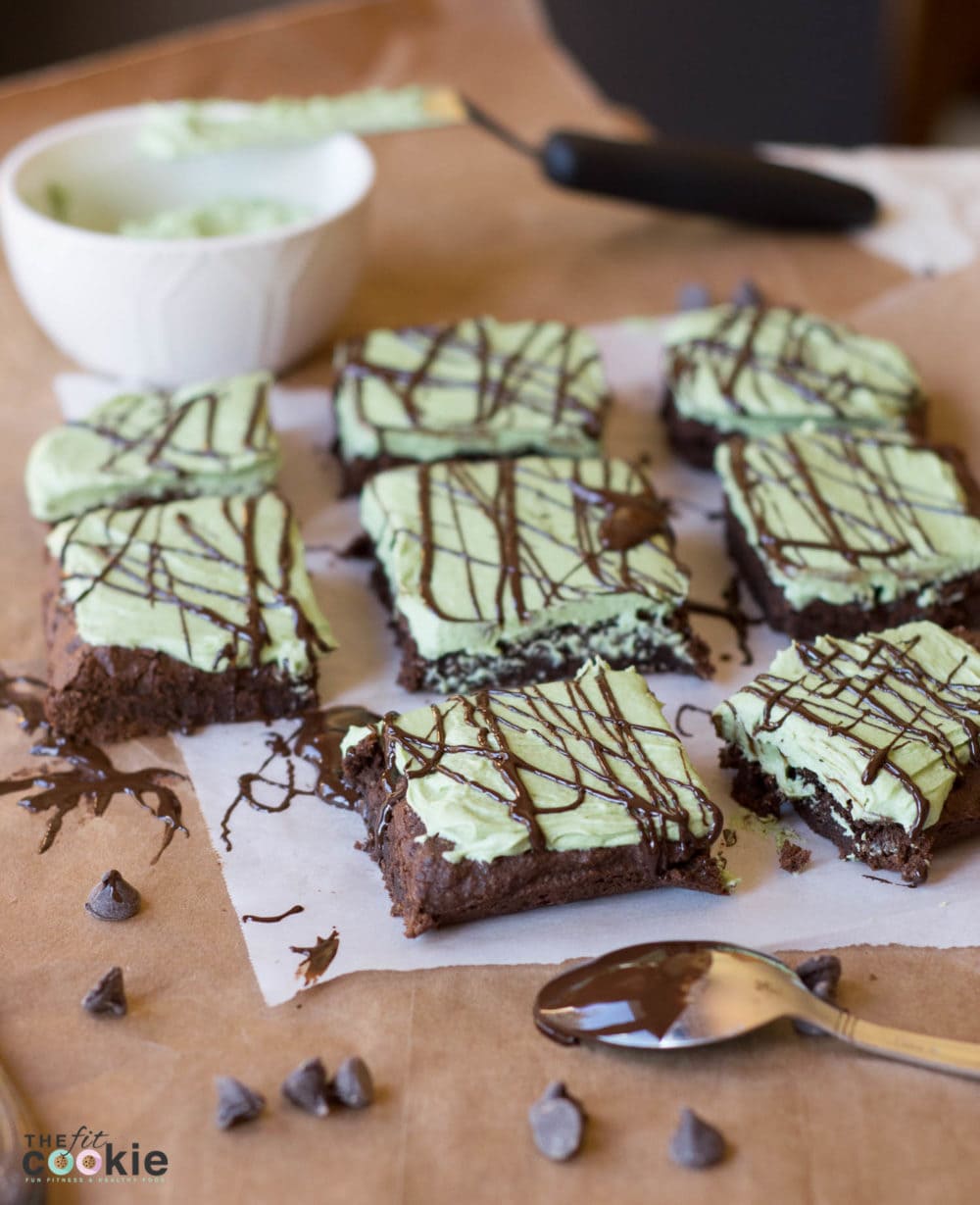 #24 Rice Cooker Brownies – yumsome.com
These fudgy, chocolatey vegan rice cooker brownies are incredibly simple to make, and are insanely delicious! They're denser than their oven-baked counterparts, and they go especially well with vegan ice cream.
#25 Vegan Brownie Black Forest Cheesecake Sundaes – myvibrantkitchen.com
Rich dark chocolate brownies, creamy, sour-sweet black cherry cheesecake, and light coconut whipped cream. Sounds quite a lot like a German black forest gateau only that it's not a cake… it's a brownie sundae. Or it's at least pretty close to one.
---